Ülemiste
The largest, most modern and innovative shopping centre in Tallinn! Ülemiste - An even greater freedom of choice!
Type

Shopping centre

Adress

Suur-Sõjamäe 4, Tallinn 11415

Size

125 000 m²

Net retail area (NRA)

72 500 m²

Number of sales points

230

Website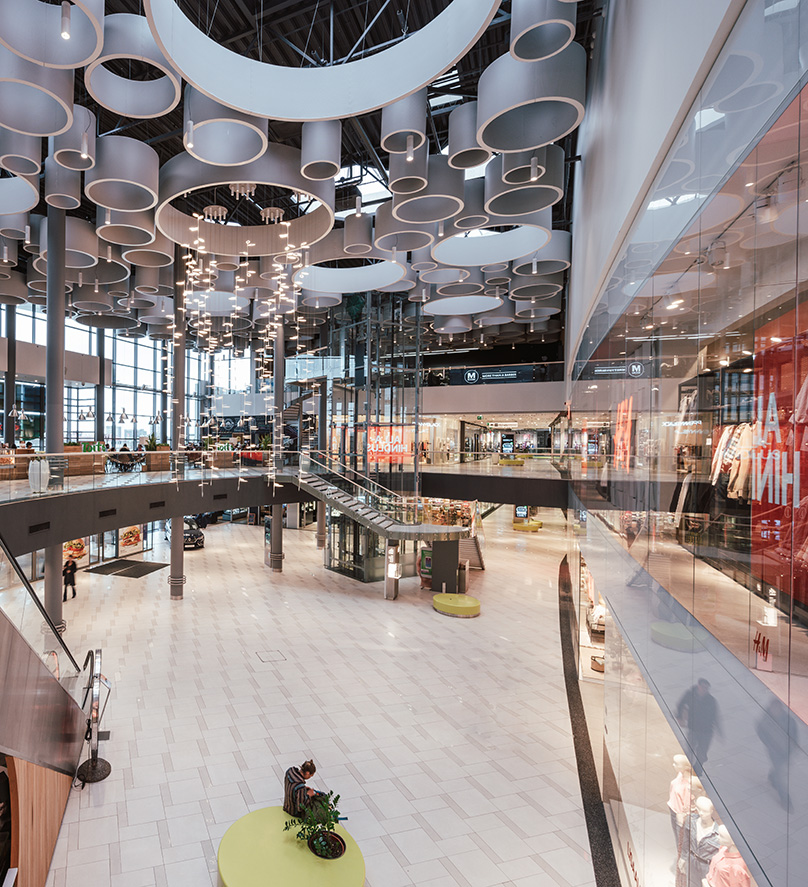 Ülemiste, the largest shopping centre in Tallinn, was opened in April 2004. After ten years of successful operation, Ülemiste once again pleasantly surprised its customers and companies by entering a new phase of development.
After reconstruction, the area of the shopping centre was increased from 49,700 m2 to 77,700 m²; currently there are 210 different shops, cafes and restaurants in the centre. Visitors have access to a three-storey car park to provide convenient parking for 1,850 cars.
The shopping centre is located on the shores of Lake Ülemiste. Ülemiste is the largest regional shopping centre in Estonia, offering a modern environment and unique architecture and design.
Both buyers and store owners appreciate innovative and advanced construction and management solutions, spacious and open spaces, as well as the widest range of the highest quality goods and services. Particular attention is paid to entertainment and its suitability for shopping trips where families can spend time together. It is the only shopping centre of this level in Estonia. The location near the intersection of two highways and the airport allows not only buyers from Estonia to be attracted, but also tourists from all over the Baltic region. The Ülemiste shopping centre is the first in the Baltics to receive the BREEAM certificate.
Diversified real estate developer and manager
Linstow Baltic has an active ownership role in several major development projects within many different property segments. Among these are offices, health properties, shopping centers, hotels, leisure and parking properties. In the Baltics, Linstow is a major player in the shopping centers, offices and hotel market.