Origo One
Modern business centre with Class A offices in the middle of Riga! Great location, modern technologies and engineering solutions, as well as flexible planning make it a great place for your new office. Origo One - Connecting excellence!
Type

Offices

Adress

Satekles iela 2B, Riga, LV-1050

Website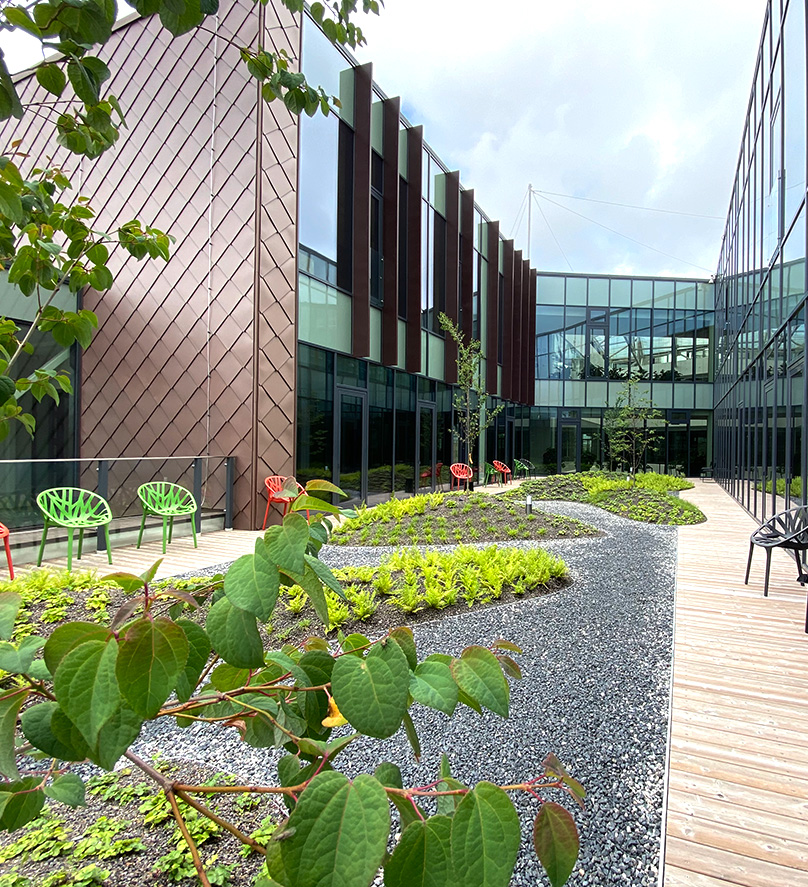 The modern and multifunctional Class A business centre is located in a transport hub, providing easy access to the city, as well as extensive intercity and interstate travel options.
Safe and convenient parking for 250 cars, bicycles, motorcycles and electric cars.
Employee and environment-friendly building with state of the art equipment, landscaped outdoor terraces and balconies.
Flexible and customisable room layout.
An exclusive opportunity to place the company's logo in a place that attracts the attention of the entire city.
Extensive dining, daily service and shopping options.
Opened in April 2020
Lessees: Narvesen & Caffeine, Hili Properties, Colliers International, LETA, Tvnet grupa, The Soul Publishing, Optibet/Entain, RB Rail
Diversified real estate developer and manager
Linstow Baltic has an active ownership role in several major development projects within many different property segments. Among these are offices, health properties, shopping centers, hotels, leisure and parking properties. In the Baltics, Linstow is a major player in the shopping centers, offices and hotel market.