Origo
A multifunctional commercial centre at the point of the intersection of city traffic, where the widest range of shopping and entertainment opportunities, as well as an important transport hub - Riga Central Railway Station, are combined under one roof. Origo - close to you!
Type

Shopping centre

Adress

Stacijas laukums 2, Riga, LV-1050

Size

41,500* m²

Net retail area (NRA)

19,200 m²

Number of sales points

200

Website

Lessor

SIA LINSTOW

Leasing contact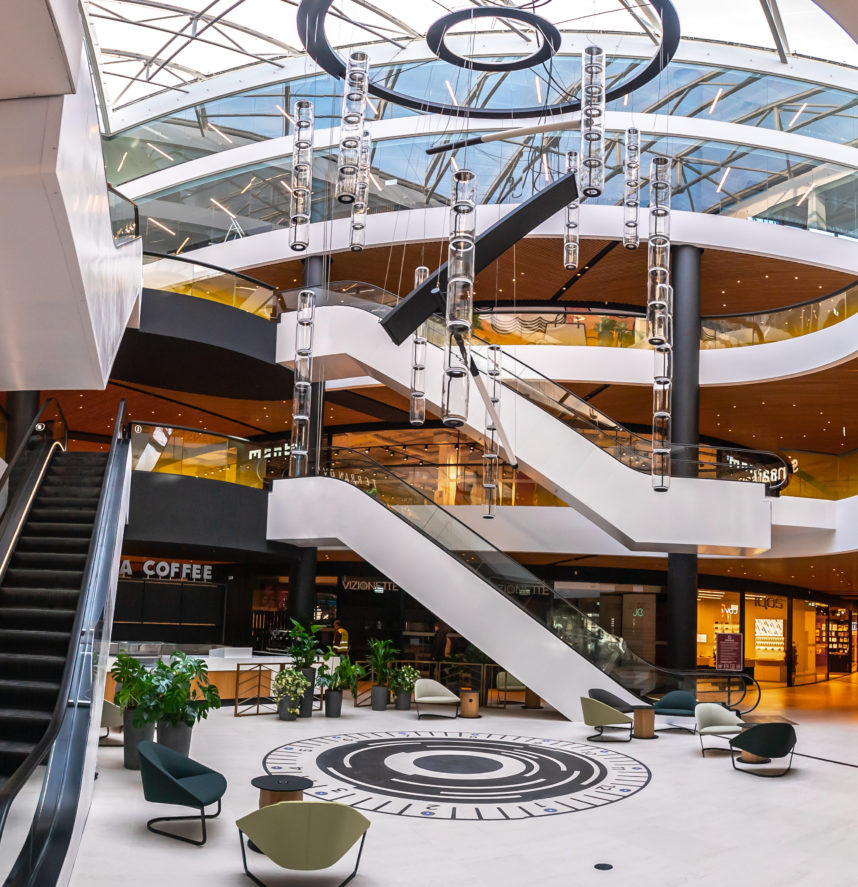 Origo is a multifunctional commercial centre in the heart of Riga, right next to the central railway station and international bus terminal of the capital of Latvia. Thousands of people visit the shopping centre every day as they go about their daily routine. Origo is one of the best examples of the benefits of multifunctional development – a balance between shopping, delicious food, daily services, railway and leisure. Not surprisingly, owing to its great location, Origo has quickly become popular with both the residents of Riga and also tourists. Approximately 30 million people visit Origo every year. The complex has been created as a particularly energy-efficient building, registered for obtaining the BREEAM certificate of the most frequently used sustainable building certification system in the world, receiving one of the highest evaluation levels – "Very Good".
Origo offers 220 stores to its customers with a diverse and carefully selected range of fashion goods and everyday services to meet all everyday needs.
The largest grocery supermarket in the city centre area, the Rimi Hyper, as well as several restaurants, cafes and service providers, are located on the ground floor of Origo.
A convenient 24/7 car park with 124 parking spaces, as well as a quick exit to the "Origo" shopping centre, the railway station and the city is located in the basement of "Origo".
How to get to s/c Origo:
Diversified real estate developer and manager
Linstow Baltic has an active ownership role in several major development projects within many different property segments. Among these are offices, health properties, shopping centers, hotels, leisure and parking properties. In the Baltics, Linstow is a major player in the shopping centers, offices and hotel market.