Lastadija quarter
Culture and business quarter between Puškina, Maskavas and Turgeņeva streets
Type

Multifunctional/Parking

Adress

Maskavas iela 9, Riga

Size

8707 m²

Parking spaces

120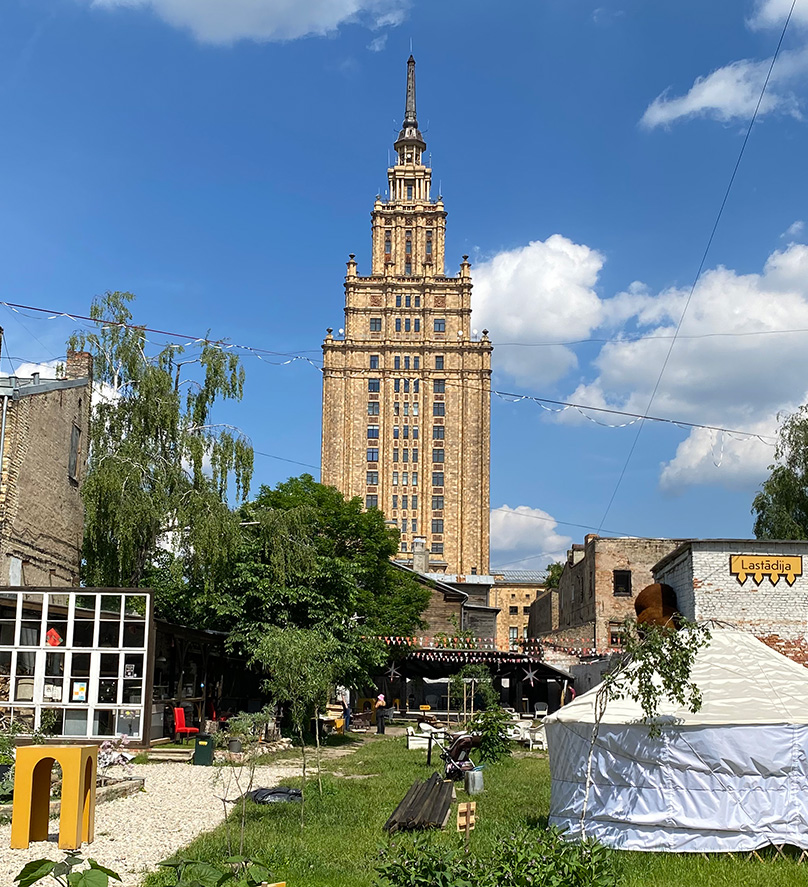 Lastadija Culture and business quarter between Puškina, Maskavas and Turgeņeva streets. Total land area is 8707 m².
Currently, all the properties of the complex section are entrusted to the management company according to the principle of operation of building trustees. In its activities, the association adapts the model of temporary use of unused buildings in Western Europe for the social temporary use of vacant property, which allows abandoned buildings and territories to be used as a resource and support platform for organising public benefit activities, as well as on the scale of neighbourhoods and blocks – socially revitalise abandoned property and areas at risk of degradation. In implementing this model, the Association, first of all agrees with the owners on the use of unused areas, often at the risk of degradation, for the Association's use while the property is idle, and the next development phase is planned for it, and secondly, organises a public benefit project corresponding to the needs of the neighbourhood and the city, attracting, coordinating and supporting members of the Association, "Free Riga Initiatives" (or resident members) and volunteers who use these premises to implement public benefit activities in accordance with the goals set in each project of the Association.
A well-maintained open surface car park (operator SIA EuroPark Latvia) with a capacity of 122 cars has been created on the property of Maskavas iela 9.
In the long run, along with the implementation of the Rail Baltica project, the development of the Lastādija culture and business quarter is planned both by envisaging new multifunctional buildings and by preserving and renovating culturally and historically valuable buildings (Turgeņeva iela 13, Turgeņeva iela 15 and Elijas iela 8c).
Diversified real estate developer and manager
Linstow Baltic has an active ownership role in several major development projects within many different property segments. Among these are offices, health properties, shopping centers, hotels, leisure and parking properties. In the Baltics, Linstow is a major player in the shopping centers, offices and hotel market.