Elizabetes 75
Offices in the very centre of Riga
Type

Offices

Adress

Elizabetes iela 75, Riga

Size

4400 m²

Website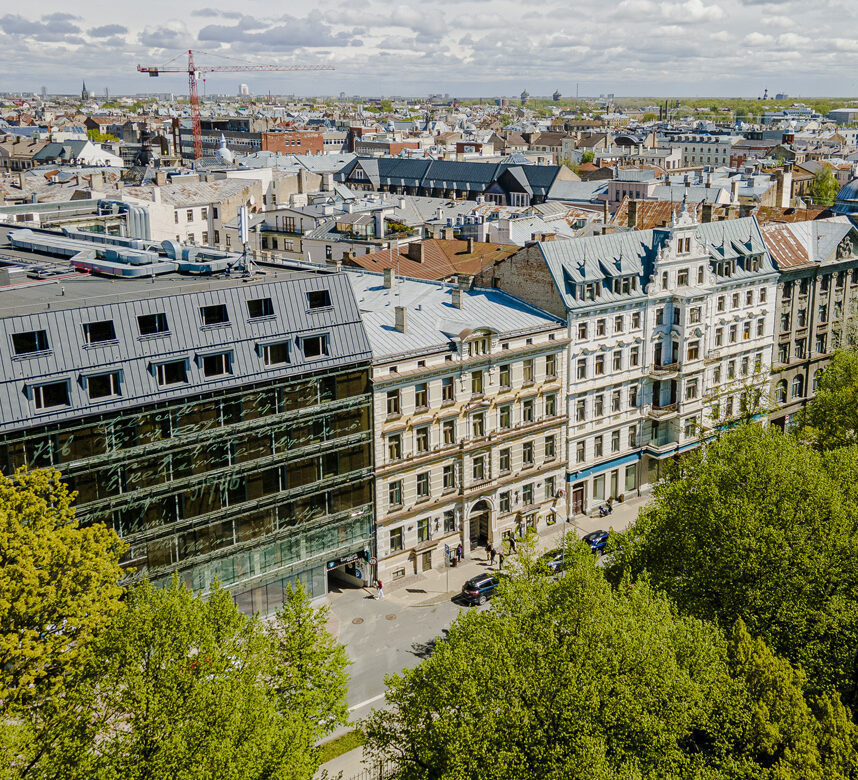 Office centre is located in the heart of Riga, on Elizabetes street 75, with an area of 4400 m² consisting of four interconnected buildings. The great location will provide not only a swift and convenient access to everything the city centre has to offer, but also offers a pleasant view of Vērmane Garden, which is located directly across the office building. There is a well-developed infrastructure around the office centre and available paid parking spaces in the adjacent building in the underground car park "Europark", as well as nearby on Elizabetes street.
The prestigious building was built in 1980 and is a piece of eclecticism architecture, designed by Kārlis Johans Felsko, Riga's leading architect at the time and it has been granted the status of a cultural monument of State significance. The building's gateway arch hosts well-preserved stained glass art with a double portrait, which depicts Kārlis and Vilhelmīne Ertaks – former restauranteurs and patrons of the Small Guild. Where the Vērmane Garden now has a stage, there was once a glamorous restaurant owned by Kārlis and Vilhelmīne Ertaks. They lived opposite from the restaurant – in the courtyard building of Elizabetes street 75 and bequeathed all their savings to the Small Guild. When the rental house was built, the stained glass art of the patrons were placed in the gateway arch, which is still preserved.
Office centre buildings have 5-6 floors. In the future, reconstruction of the buildings is planned, also evaluating the most suitable type of further functioning.
Diversified real estate developer and manager
Linstow Baltic has an active ownership role in several major development projects within many different property segments. Among these are offices, health properties, shopping centers, hotels, leisure and parking properties. In the Baltics, Linstow is a major player in the shopping centers, offices and hotel market.