Alfa Business park
Multifunctional urban development project at Brīvības gatve 382 and Šmerļa iela 1, Riga.
Type

Multifunctional

Adress

Brīvības gatve 382, Riga, LV-1006

Size

60,000-80,000 m²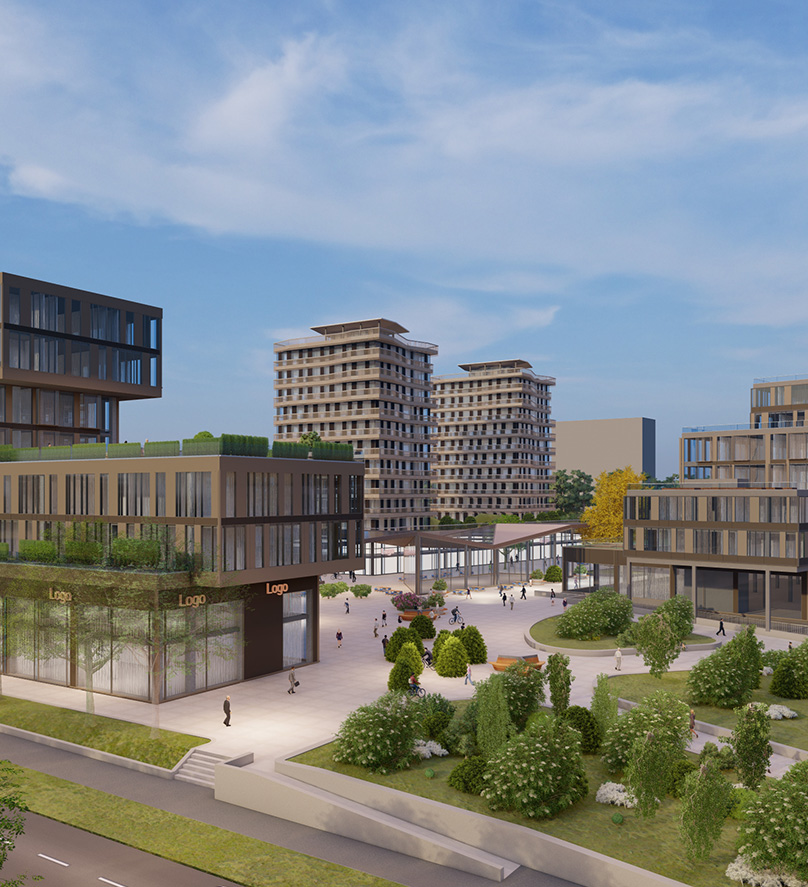 The concept of the development project envisages the development of a high-quality and multifunctional urban environment in this place, in which the most important elements of the everyday life of a modern citizen – housing, work, recreation, entertainment and health services – naturally intertwine.
The area is perfect for the development of such a concept urban development project. It has excellent accessibility by both private and public transport, and one of Riga's main bicycles paths runs along it. A huge urban forest area (Šmerlis), which is a popular place for peaceful walks and sporting activities, is located nearby. One of the largest and most successful shopping centres in Riga – the "Alfa" shopping centre, providing customers with a very wide range of services, catering, entertainment and shopping opportunities, is located on the other side of the territory. The upper floors of the planned building will also offer a view of Lake Ķīšezers.
Development is planned on 3 plots of land owned by the company:
• Brīvības gatve 382 – 33,956 m²
• Šmerļa iela (without address) – 2,061 m²
• Šmerļa iela 1 – 39,100 m²
The total planned volume to be built is 60,000-80,000 m²
Diversified real estate developer and manager
Linstow Baltic has an active ownership role in several major development projects within many different property segments. Among these are offices, health properties, shopping centers, hotels, leisure and parking properties. In the Baltics, Linstow is a major player in the shopping centers, offices and hotel market.